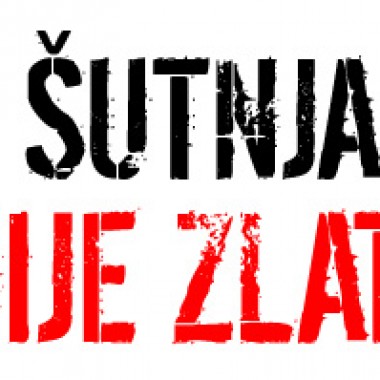 Silence is not gold was a two-year project co-financed by European Commission, Ministry of Education Science and Sports, CARE International, Royal Netherlands Embassy, Royal Norwegian Embassy, Embassy of Finland, Ministry of Family, Veterans' Affairs and Intergenerational Solidarity.

Open Media Group created, developed and implemented the media campaign as part of the project. The media campaign consisted of 4 TV clips on the subjects of domestic violence, date rape and trafficking, while the fourth TV clip shows that all the three have the same root and are gender-based. The slogan of the campaign is "Silence is not gold" (as opposed to proverb "silence is gold") and the TV clips were broadcasted on Croatian Television and RTL Croatia. Both televisions provided free media time, and in eight months the campaign lasted the value of broadcasting time is over approx. 2,3 mil. EUR.
For this campaign OMG was awarded by ERSTE foundation (in Vienna) for the best European campaign.
.