Report Violence Against Women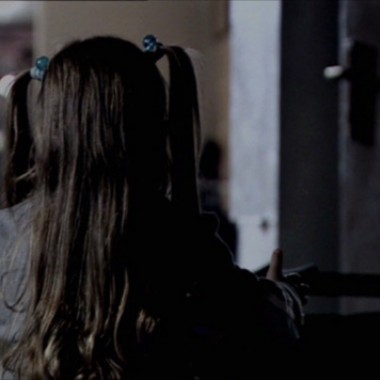 Report Violence against Women – is the awareness raising campaign aimed at witnesses of family violence with the purpose of urging them to report violence. The campaign was initiated by UNHCR and developed by OMG in collaboration with UNHCR.
The goals of the campaign was to present three important issues regarding the family violence: that it happens in families of different financial, social and educational status (the TV clip shows two parallel stories – one in refugee hostel and other in the home of well known public person); that witnesses should react (in the refugee hostel the victim shuts the door of her room when her husband starts towards her, and at that same time all other doors in the hallway are shut, since no one wants be part of that incident and no one wants to be the witness); and that is transfers from one generation to the next in one form or other (in most cases the children that are witnesses to the family violence become either victims or molesters themselves, since in their childhood they learn that violent behaviour is normal), which is shown by the little girl that stay alone on the corridor.
The production of the media campaign was supported by the group of Women Ambassadors that work on the issue of gender based violence, and the startgin of broadcasting was announced by H.E. Elisabeth Walaas, Ambassador of Kingdom of Norway to Croatia on Croatian Television on November 25th 2006, the International Day of Combating Violence Against Women. Croatian Television provided free broadcasting time, and the clip was so strong that it was often used in shows and reportages about family violence. The clip was also presented on several round tables organised on the occasion of March 8th, International Women's Day, organised by international organisations with missions to Croatia.