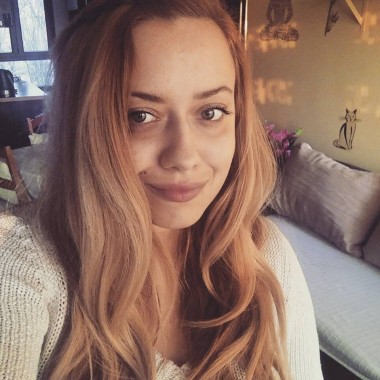 Paulina Križić is the production coordinator at 4film Ltd.
Paulina worked as a production coordinator on a number of feature and short film projects, as well as on TV series, promotional campaigns and commercials.
Her filmography includes work on the promotional television campaign of feature fiction film "You Carry Me", directed by Ivona Juka, the first Croatian film available on Netflix as well as a Foreign Language Oscar candidate for 2015. She was the Producer of the feature documentary film "Tata od formata", a project of Centar of Cultural Activity. She produced and written several short and feature animations, such as "Tajno blago Panonije" (2D animation), "Otpad nije smeće" (2D/3D animation) "Solo mama Solo tata", "Živjeti samostalno" and "Trgovanje ljudima". She has produced several media campaign for an independent/NGO sector with a goal of raising public awareness about women rigths, enviroment perservation, minority rigths, topics of children saftey in cooperation with the Friedrich Ebert Stiftung Foundation, Open Media Group and Croatian Firefigthing Association. For example, most noted media campaigns are "Worker's Rights" and "Decentralization".
Paulina was part EURODOC 2020. and was choosen among 130 application with feature documentary film "Coastal Promenade". EURODOC is annual training programme designed for European documentary producers who want to enchance the development stage of their projects internationally and more broadly for film professionals, especially people involved in supporting documentary film productions.
Within 4 film she is also in charge of applications for national and international Calls, public tenders and EU Calls intended for the financing of film and documentary production.
Currently, she is working on the production of documentary film
"Costal Promenade
"
directed by Silvio Mirošničenko and development of documentary film
"Being related to John Malkovich
"
directed by Luka Mavretić.